Harold Travel Blog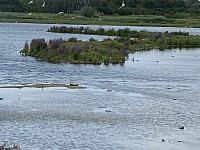 RSBP Reserve near Barnsley, South Yorkshire
RSBP Reserve on Monday 27th July 2020
Here on Monday 27th July 2020 We went to RSBP Reserve our Dearne Valley Old Moor near Barnsley it was an great day had great walk was so so beautiful, really enjoyed it.
after it went To an Farm shop to get meals.
if you want see more photos of RSBP Reserve Click link below.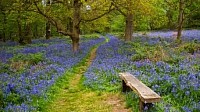 Nabs Wood in spring time with the Blue Bells.
Nabs Wood, Silkstone Common, Barnsley
Here we went for an walk in Nabs Wood in Silkstone Common on Sunday 26th July 2020.
it was very nice the trees green and the ground dry so not mess my shoes.
if you want see photos of it click link below.
Harold Trip to Yorkshire, England from 25th July to 22nd August 2020
Here I tell you about my trip to Yorkshire and other counties near Yorkshire like Derbyshire and North Yorkshire and West Yorkshire.
from Saturday 25th July to Saturday 22nd August 2020