Harold Travel Blog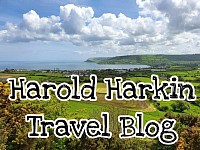 Harold Harkin Travel Blog
Harold Harkin Travel Blog
Harold Harkin Travel Blog
The Videos Playlist below is my travel videos of 7 videos just press play and when 1st video is finished wait for 2nd video to start and so on for 7 videos our choose video at top right of video the 3 lines just choose what video to watch. 
Feel free to share this blog with your family and friends.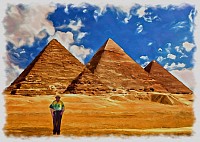 Egypt Holiday
Egypt Holiday
Sorry about photo but I had holiday in about 1999 to about 2003 in Egypt but digital camera were scarce then so lost the photos for this holiday when I visited Egyptian Pyramids and Egyptian Museum. So this is best photo into painting can make to reflected this holiday.
Countries I been on holidays
The Map Below is the countries I have been on holidays.
UK Cities and Counties and Countries I been in UK and Ireland.
Map of UK Cities and Counties and Countries I been in UK and Ireland.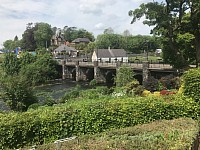 Millennium Riverside Walk, Cullybackey
Updates
Went for walk today at Millennium Riverside Walk, Cullybackey was nice have added video of it below.
also added video of Riverside walk in Kilrea.
Harold Trip Home to Northern Ireland 
Please view video slideshow below of my trip to Yorkshire.
Had good trip home to Northern Ireland had no problems at Manchester Airport and the plane on time.
Got lifted at Belfast international Airport and went to Flat.
was very tired so went to bed after unpacking.
So now comes to an end of my one Month Trip to Yorkshire.
Till next time.
Hope you enjoyed my blog please feel free to share your friends.
Last Day of Holiday
Stayed up all night watching movies and left at 3.45am Saturday morning got taxi was nice taxi man we talk lots about 🏳️‍🌈 😷🦠 Coronavirus 🏳️‍🌈 😷🦠 and football.
My flight was at 7am had to be there at Manchester airport for 5am takes one hour drive from Silkstone Common cost me £60
Said goodbye to Liz will miss her and son.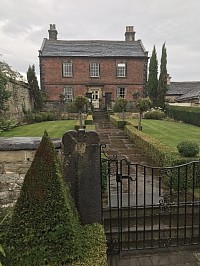 Cawthorne Home
Cawthorne and Wentworth antiques
Went to Cawthorne and took photos and then went to Wentworth antiques shop not feeling well had Diarrhoea had come home. 
To view Photos of Cawthorne please click link below.